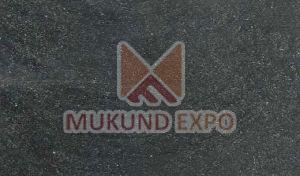 Limestone is a sedimentary rock composed of calcite, clam fossils and other shallow-sea organisms, clay, chert, silt, and dolomite. Limestone from Limestone manufacturers in Faridabad can be used for a variety of purposes depending on the intended impact. Limestone is used in the production of glass. It's also used in construction materials like travertine and other ornamental tiles. Gardeners use it to fertilise their lawns, contractors use it to build buildings and infrastructure, and water purification workers use it to neutralise acidic water.
Wet Scrubbers and Coal Smokestacks:
A coal-burning plant emits sulphur dioxides into the environment, which are greenhouse gas. Limestone used as a slurry (a mix of finely broken limestone and water) serves to maintain sulphur dioxide from leaking via the plant's smokestack. The limestone locks the sulphur dioxide gas in the moist slurry with calcium and oxygen, converting the pollutant into a recyclable solid waste.
Improved Soil Alkalinity:
Limestone can be used to boost the alkalinity of soils and lawns. Acid-loving plants, such as camellias, azaleas, blueberry, and centipede lawns, thrive in soil pH ranges of 5.0 to 5.5. Most vegetation, however, requires a higher pH of around 6.5 in order to grow. Before applying lime to the soil, evaluate it for alkalinity by collecting 6 inch deep specimens from three to five different spots in the yard. Only add lime if the soil pH is extremely acidic or less than 5.5. Most fruits, vegetables, and a wide variety of plants enjoy slightly acidic soil, or pH levels ranging from 5.5 to 6.5 on the pH scale.
Thriving Ponds:
Limestone from Limestone manufacturers in Faridabad, benefits organisms are other than plants. Pond liming is a traditional procedure that improves nutrient uptake for both fish and plants in a pond. It also protects against the daily changes in the acidity of the water. Most farmers and rural households pour it to the bottom of a pond to sanitise it before adding fish.
Usage With Water Treatment:
Many wells in rural areas have acidic water which also contains high levels of iron or ferrous by products. Because acidic water corrodes copper pipes over time, many people choose water purification tanks that incorporate limestone and other grains or minerals. They serve as a basis for adjusting the pH of the water and aid in the removal of iron and its by products. Water purification tanks with automated timers backflush the foul water accumulated at the bottom of the tank by the limestone as well as other sands and raise the sand throughout the backflush to release and eliminate the sediments.
To keep the pH level of the water at a neutral 7.0, limestone sands, as well as other filtration mediums, must be replaced and refilled on a regular basis depending on the contents of the water. This is the finest option for drinkable water and copper pipes.
Limestone is used as a construction material by contractors, but it is also coarsely crushed and used as Cementitious materials. The beautiful countryside of limestone is frequently used to beautify the flooring of restrooms, kitchens, and other parts of the household. Limestone, like granite and marble, provides a long-lasting floor covering as ornamental floor tiles.